Changes Made To The Modustar & Midustar Belisha Beacons
Pedestrian crossings are extremely vulnerable areas of our roads. In order to raise awareness and highlight the presence of these high traffic areas, it is essential that road users are alerted as early as possible.
Simmonsigns have a selection of pedestrian crossing products that are specifically designed for this purpose.
Two of our most popular products within this range are the Modustar and Midustar Belisha beacons, both of which are widely used across the UK and Ireland.
Using high intensity LEDs, the Belisha beacons offer outstanding day and night time visibility and both can be seen from afar to warn drivers about upcoming pedestrian crossings.
What changes have been made to the Modustar and Midustar Belisha beacons?
Recently, the Modustar and Midustar Belisha beacons have undergone some changes. Both beacons now have amended settings which enable our customers to dim the flashing globe as required, as well as turn off the high intensity LED arrays at night, should they wish. These changes offer a dual purpose, not only to our customers (who can now ensure the beacon outputs benefit both road users and residents), but they also mean the beacons meet the impending upper limit light output changes to BS 8442.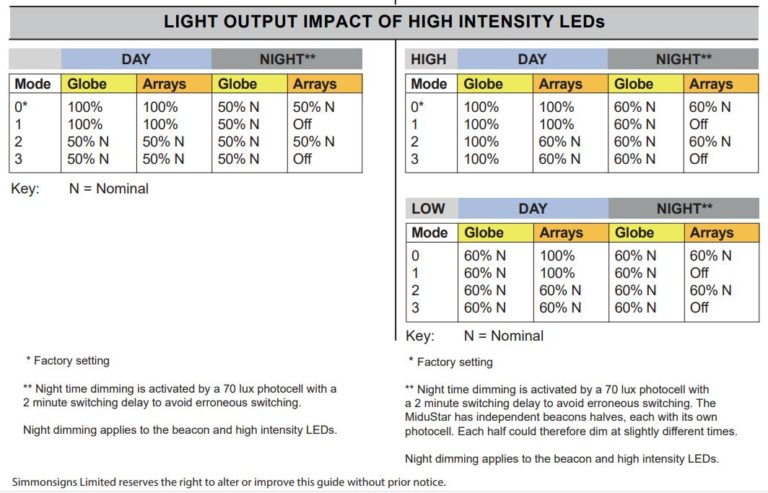 Both the Modustar and Midustar beacons remain highly effective products to help alert drivers and other road users of upcoming pedestrian crossings, contributing to a reduction in speed and, subsequently, fewer accidents on our roads.
If you would like more information on these latest product changes, please feel free to contact our office and we will gladly address any queries you may have.