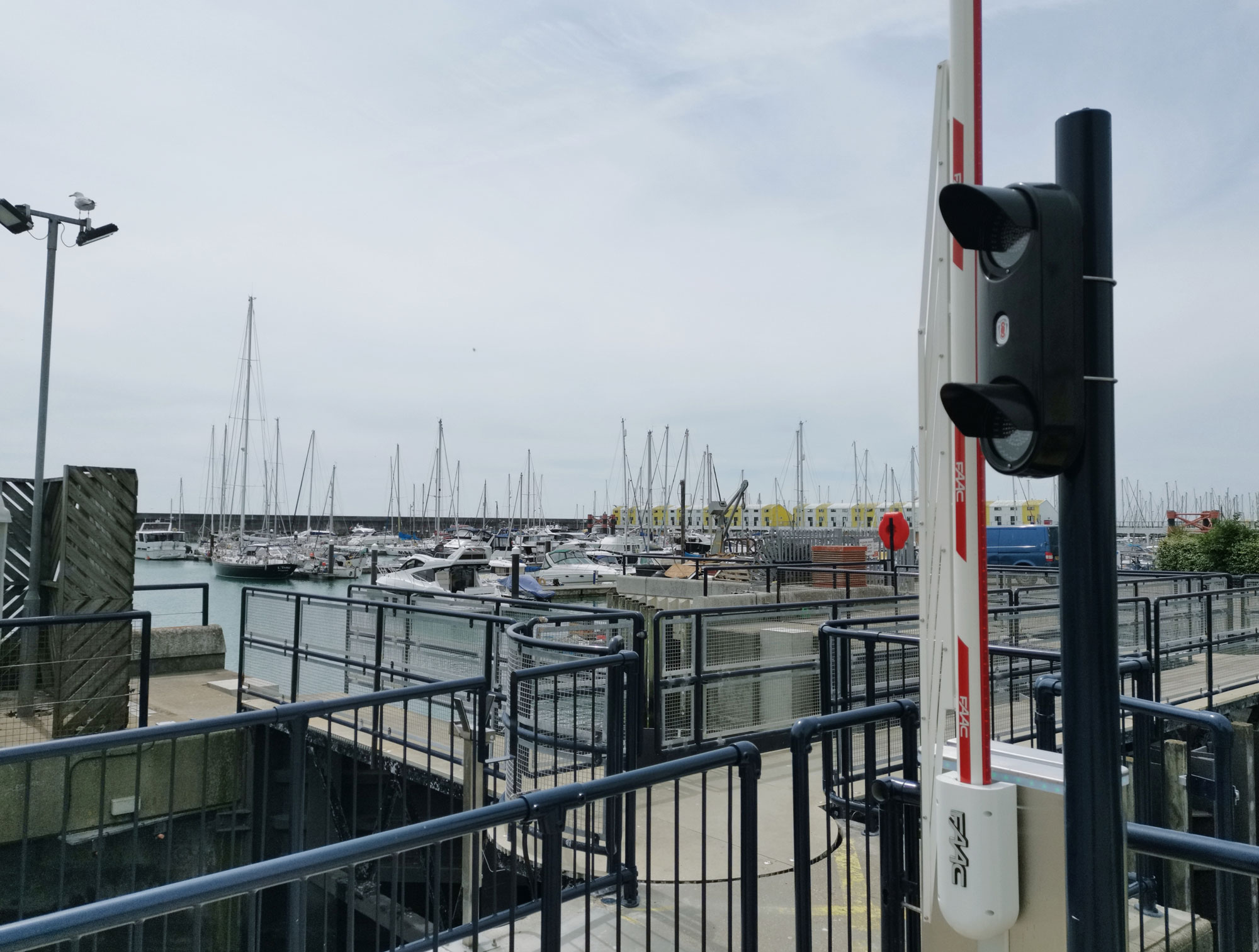 Client: Premier Marina – Maintenance Contractor at Brighton Marina
Product: Pulsa LED
Installation Details: In April, we were contacted by the maintenance manager at Premier Marina who was looking for a suitable safety solution to provide a highly visible warning light to visitors approaching the swing bridge.
Following the enquiry, our technical team recommended that the most cost-effective solution was to supply our standard Pulsa LED, which is normally installed as a warning system outside schools.
The Pulsa system will operate when the power is connected and will stop when power is disconnected. Essentially, the warning light system will deliver a highly visible flashing LED when the bridge is in use.
We are delighted to see our Pulsas at Brighton Marina swing bridge providing improved safety for all of its visitors.