When Simmonsigns Visited Rainbow Horses Learning Centre
Our Director of Sales, Steve Keary, recently visited Rainbow Horses Learning Centre to meet Simmonsigns' biggest fan, KJ, and below he shares his experience of a truly wonderful day.
"On 23rd September, I had the absolute pleasure of spending the morning at Rainbow Horses Learning Centre. Established in 2011 by Sue Coombes, Rainbow Horses is a charity based in Leicestershire. Using horses, they specialise in working with autistic children and young people of all intellectual abilities and support needs.
Research has shown that interacting with horses has the potential to benefit children with autism in many areas including verbal and non-verbal communication, social interaction, motivation and attention. It also improves motor skills, assists sensory integration, increases confidence and has a calming effect, as well as being a fun and healthy physical activity.
I spent my time with a young man called KJ who has a love of and a great wealth of knowledge, not only about Simmonsigns, but all things 'Signs and Bollards'. We discussed all sorts of products and especially why, in his opinion, black bollards are better than white. They get less dirty, obviously!
Both KJ and I came away with lots of new facts and information, and I was more than pleased to be able to give him his very own Belisha beacon.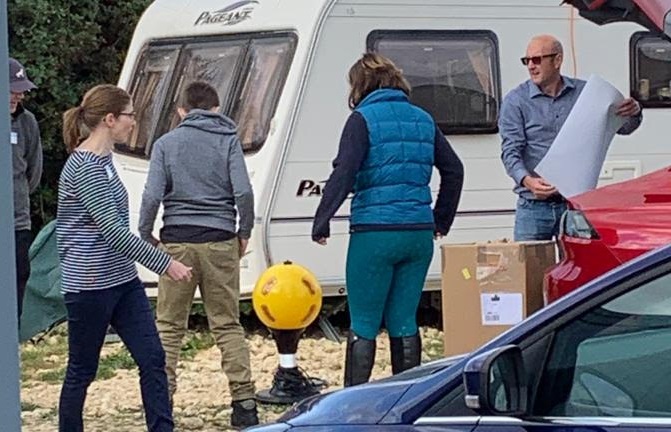 I very much look forward to my next visit to Rainbow Horses. Visit their website for more information on this amazing charity and the work they do. Or why not make a donation or sponsor a horse?"