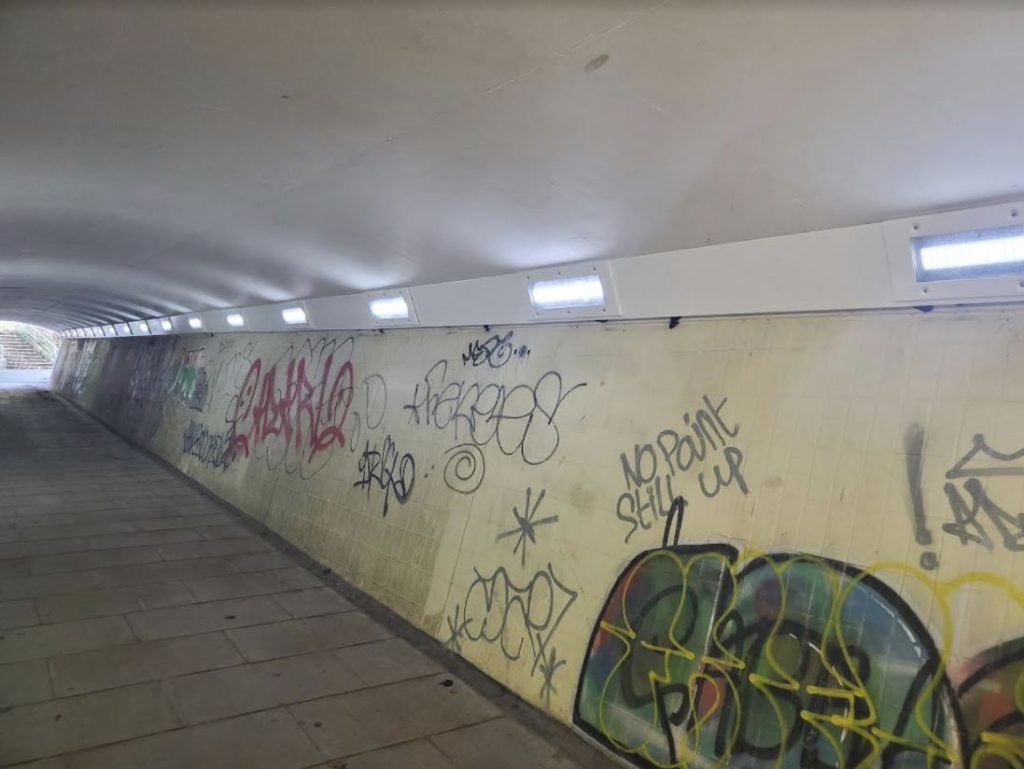 Product: Safe-Way Subway Lighting
Authority: Plymouth City Council
Contact: Paul German – Senior Engineer
Site: Linketty Lane, Plymouth
Over many years, Simmonsigns have worked in partnership with Plymouth County Council to provide solutions for upgrading all existing subways and underpasses within the city to utilise the latest technology. The upgrades also needed to comply with current standards, ultimately improving the visibility and safety of the pedestrians and cyclists that frequently use the subways.
Following on-site surveys with guidance and proposals made for each subway, Simmonsigns provided formal lighting designs clarifying the recommendations we made and highlighting the importance of the upgrades.
The majority of subways were upgraded utilising our EcoSafelight retrofit unit without the need to remove or replace the existing Safe-Way housings.
The Safe-Way continues to be installed in all subways where the existing units have surpassed their life span or have been subject to vandalism.
Plymouth County Council stated: "The partnership that we entered with Simmonsigns to upgrade all of the existing subways has proved to be a great success. The expertise and professionalism provided throughout the process – from initial site visit, design, quotation and ordering, through to ensuring that the installing contractor was fully supported, and concluding with an on-site review after installation – has always been operated in a very smooth and reassuring manner, giving us a high level of confidence with all aspects throughout."
South West Highways (the installing contractor) have commented: "Simmonsigns have been a pleasure to deal with throughout the whole upgrade scheme."