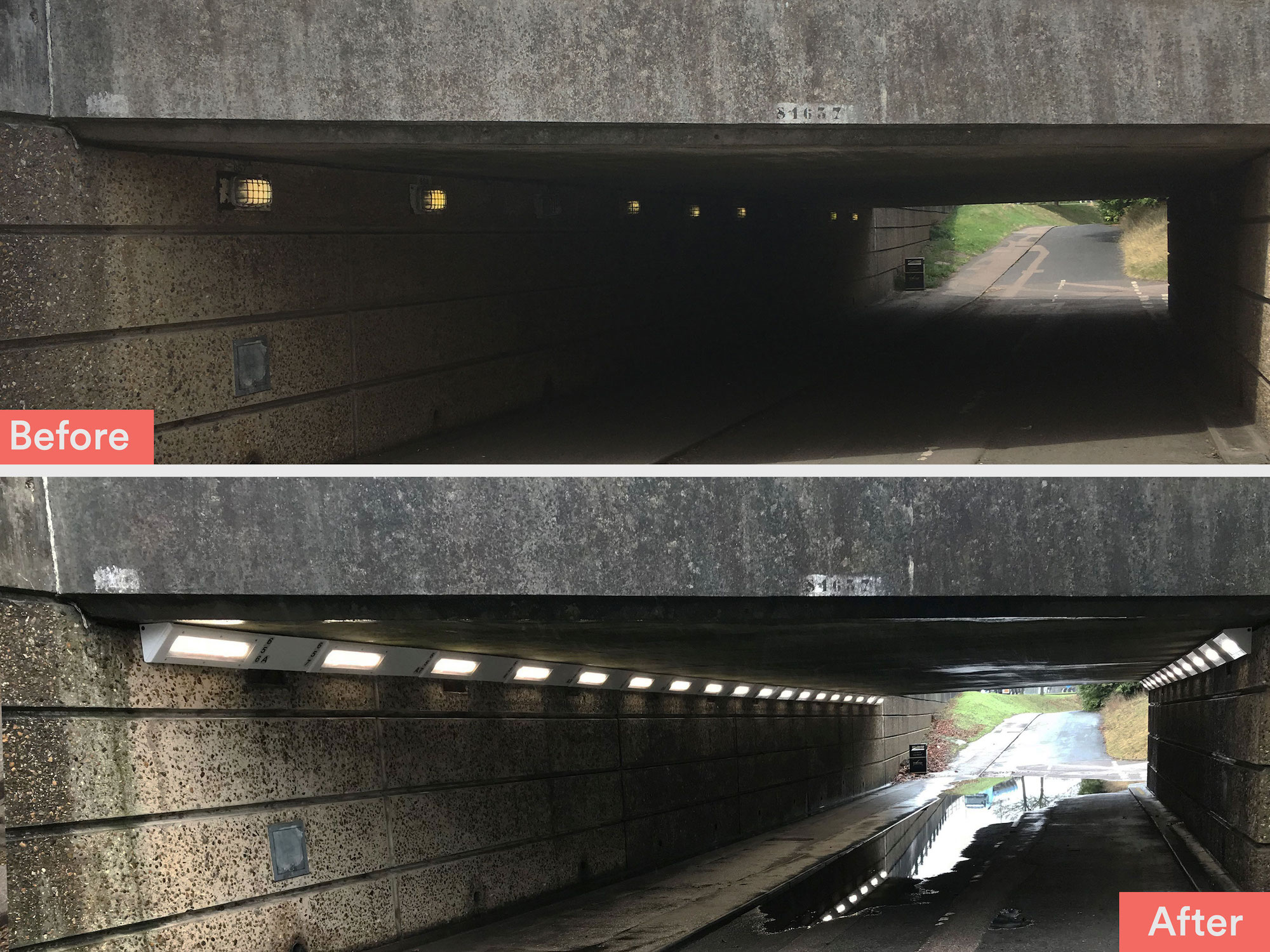 Client - Hertfordshire County Council. Contractor: Ringway Eurovia
Background  – Hertfordshire County Council have approximately 100 subways which are now being included in their LED replacement program. Ringway carried out a market analysis of available subway luminaires and conversion units on the market to find a suitable manufacturer with a comprehensive range of robust products that fully meet the British Standards.
Installation details – Argyle Way - being the first to be completed from Phase 1 of the program - is situated next to the Airbus factory in Stevenage and forms part of a network of subways linking the factory and adjacent retail park to the business and technology park.
The installation consists of a total of 29 No. cornice mounted dimmable Safe-Way subway light fittings complete with factory fitted CMS system, individual infill panels and end caps are supplied to create an integrated lighting system along both sides of the subway